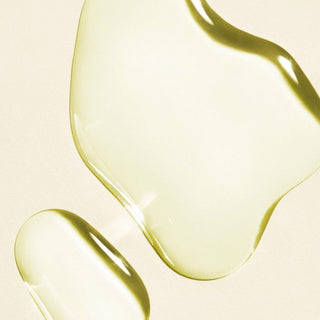 Earthly rituals and skincare for every day
At Cardea, we believe that it's often small, consistent acts of intention that bring about the biggest change in our lives. Our plant-based products are thoughtfully formulated to help you lean into the transformational power of daily rituals. Each of our offerings are designed to relax, reinvigorate, and give you the perfect reason to integrate easy, enjoyable moments of care into your every day.
MEET THE FOUNDERS
After years of working in creative and community-driven industries, longtime friends and collaborators Taylor and Jennifer knew they wanted to build something that would shift ideas around self-care and the power of routine. 
Previous to Cardea, Taylor worked as a visual design manager for forward-thinking and sustainably-minded clothing brands, where her keen sense of aesthetics and global trends helped to shape the in-store experience. A longtime skincare enthusiast, she also became a certified Holistic Skin Specialist where she studied and practiced the maintenance of skin as a reflection of inner health. It was her in-depth study into the science of skincare that called her to create a line of products with minimal ingredients that actually worked. 
Jennifer's background is centered around sociology and eco-feminist theory. She holds a Master's Degree in Critical Sociology where she studied social issues around GMO's within food and agriculture. Her studies led to further exploration into ingredients used in skincare and beauty products and, coupled with her passion for social issues and community, began to pave the way for Cardea AuSet. 
Named after two powerful ancient Goddesses, Cardea AuSet is the result of Taylor and Jennifer's belief in something better. Their products are not only formulated using as clean as it gets ingredients, they're also efficacious and anchored in the power of small, daily rituals to transform and reset. High-quality,  immediately satisfying and so pretty you'd want them on display, Cardea creates products with purpose, care and ritual, in the spirit of all things good.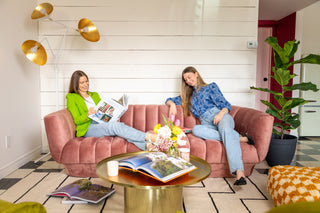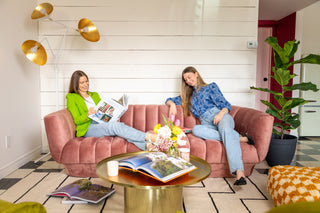 meet the founders
Jennifer Bonato and Taylor Williams