There is nothing worse than going on vacation and not being able to sleep. Or getting sick because of the food. Or just feeling so unlike yourself that you can't even enjoy the place! Travel does have the ability to take you out of your comfort zone and throw you into situations where you feel unprepared and uneasy. But as uneasy as it can make you feel, it is also liberating, inspiring and beautiful. Gaining new experiences, enriching your culture and really exploring all the world has to offer is so important! Since it's so important to not let the fear of travel anxiety get in the way of these experiences I'm going to share a few tips and tricks to make yourself feel at ease while traveling. There are a few things I like to do to ensure I can stay on track with my routines, while still enjoying all there is to do and see
---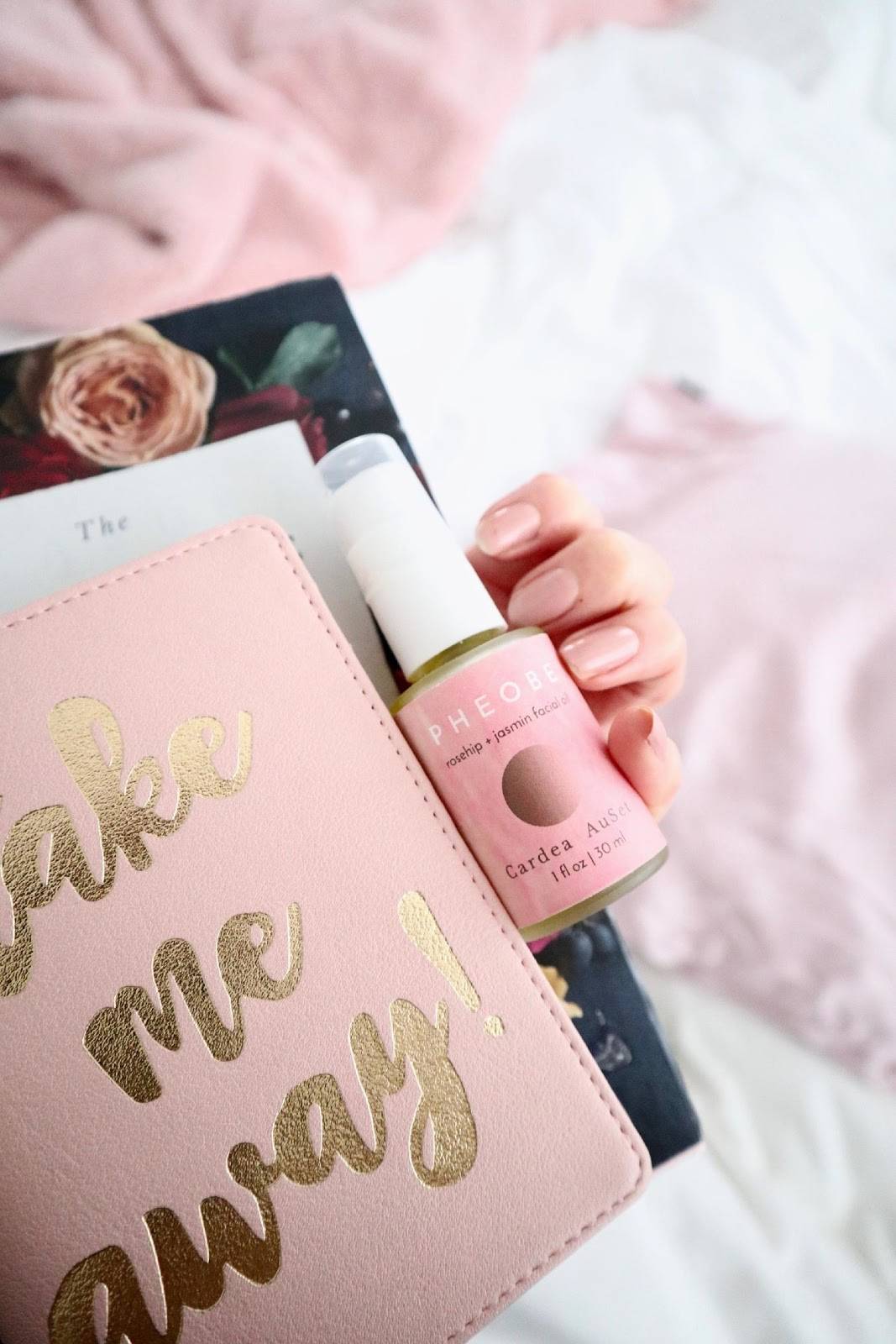 DON'T NEGLECT YOUR SKINCARE ROUTINE
Skincare is so important to me. I do not go anywhere without an arsenal of products. On the plane, I am sure to remove all my make-up with cleansing wipes. I then have a regime that includes a face serum and moisturizer. Planes are so dry, and that is exactly what they do to your skin! I always have a face mist on hand to inject some moisture and hydration into my skin. If you're looking for a duo to try out, I recommend after removing your makeup to apply the Aurora Facial Oil and then lock in the moisture with the ROSA Face Mist. I always have a mist in my bag all day while traveling. Since you'll probably be doing a lot of walking and moving around it is such a great refresher and pick me up as you go about your day!
---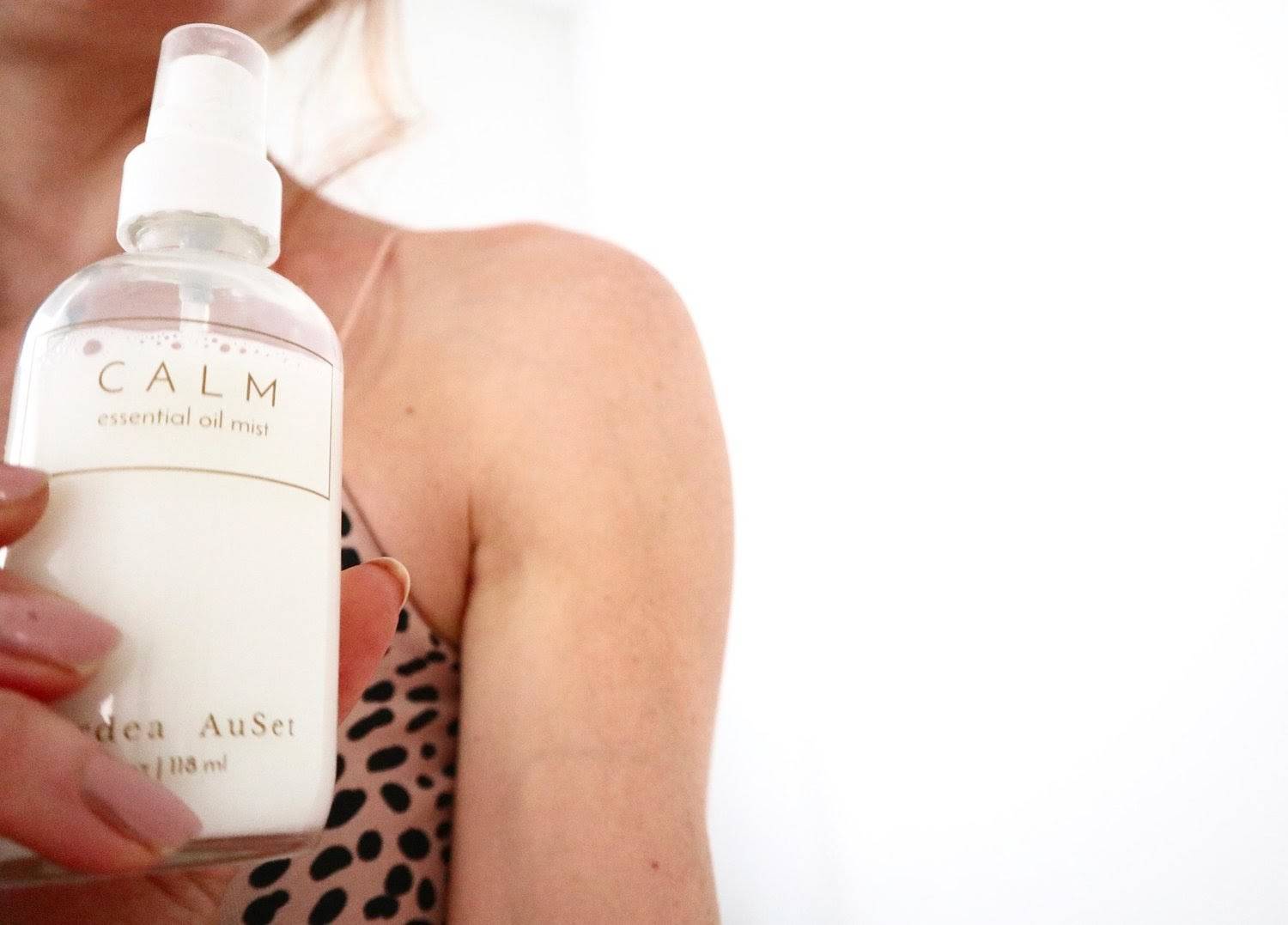 Sleep is huge for me. If I don't get enough of it you can most definitely tell. I like to bring a little bit of home with me to make myself more comfortable in situations so I know that I'll get the best sleep. A silk pillowcase is essential! I also always a calming spray with me. There is something so soothing, so zen about this scent that it has the ability to relax me. I like to spritz some on my pillows and on my bed. Lavender and bergamot make me feel at ease and wind down my body but also my mind. The pillowcase is just an added bonus. I feel more luxe and If we're staying at an AirBnB I feel more at home!
---
Some other essentials I always have packed with me? Reading material (and yes, real paperback). On my last flight to Europe, I realized I had packed headphones that plugged into my iPhone. Obviously, this did not match the headphone jack for the TV on the plane! Luckily I had packed along with some mags and a book to occupy my time! Snacks. I always have snacks with me. I hate being in an unknown place without being able to trust the food I am putting into my body. I am sure to always have along with some almond butter packs, nutritious bars, or even veggies! It makes all the difference. Plus-- plane food is almost always a drag! And anything else you think you may need? I like to bring vitamins, digestive enzymes and oil of oregano just in case I start feeling a bit under the weather.
Now that summertime is here, I hope you will take these tips along with you on your travels! Enjoy the moment, and don't let the little things get in the way of embracing life!
---
---
MEET THE CONTRIBUTER
GABRIELLE PACIFICO
Gabriella is a lifestyle blogger from Toronto and lover of all things pink. A self-proclaimed glow-getter, Gabriella strives to achieve her goals while fiercely showcasing a gorgeous glow from the inside and on the outside! Gabriella writes on topics of natural beauty, fashion and wellness because it's what she loves and loves to share. Two of her favourite things? Rose scented anything, and facial oil.

CONNECT WITH GABRIELLA
Web: www.pastelsandpastries.com
Instagram: @gabpgalante
YouTube: Gabriella Pacifico