Personally, lockdown has come with a few pros, one of which has been staying in bed an hour longer. Cons: very little opportunity to socialize, date, and quite frankly, have sex. The first few months were so stressful that not only did I not feel sexy, I barely felt human. As I began to settle into the idea of living and working within my four walls for the foreseeable future, surrounding myself with beautiful things became a fun way to distract myself from the chaos.
In the dead of summer, I googled "best luxury sex toy" and stumbled upon the Sona by Lelo. I'd never heard of it, but the way they described the vibrations piqued my interest: sonic waves and pulses. I pulled out my cheap hot pink vibrator with a butterfly jutting out near where I imagine my clitoris is supposed to go, thought about it for a moment, then keyed in my credit card details. The first time I used the Sona, I was converted. It wasn't just about the way it felt; it was the texture, the colours, the shape. I could tell thought and care went into designing it. Not only did it make me feel amazing, the act of gifting myself with something so luxe felt nice too.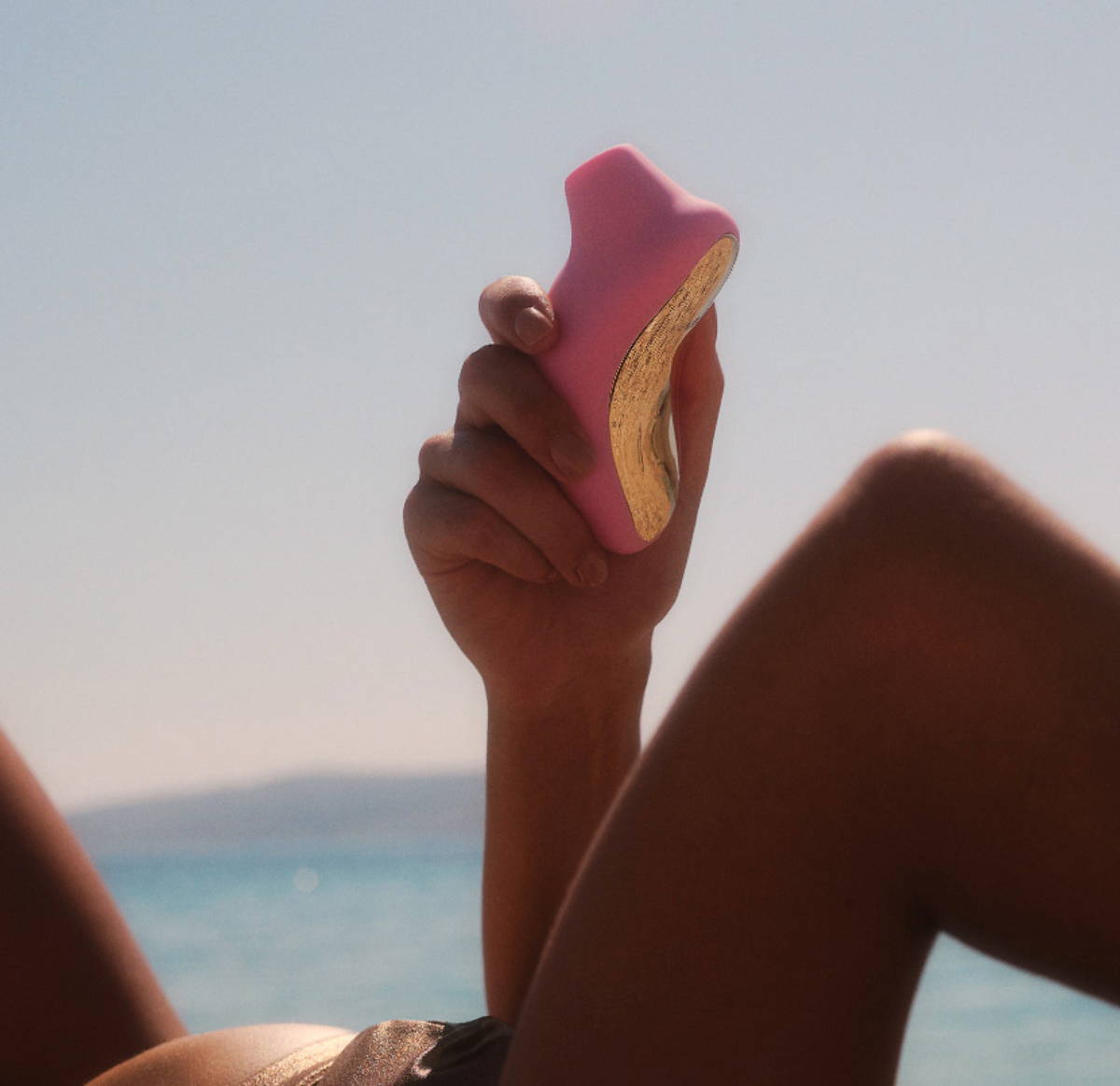 "It's not just utility,

we're talking about pleasure-seeking for all of your senses."
On the hottest summer days, I'd throw my favourite glass dildo in the freezer for a bit and use it in lieu of an ice pack. The clear glass has lavender and rose stripes running through it and little nubs covering the surface. It's so gorgeous that I found myself leaving it out instead of storing it in the box with my other toys. The way it lit up when light passed through it became even more important than the way it made me feel when I used it as intended. It looks like a sculpture and technically, it is one.
---
"It's not just utility," explained Bren of The Lake. I chatted with her about why so many of us stocked up on sex toys—or body exploration devices (BED), as she calls them—during quarantine. "We're talking about pleasure-seeking for all of your senses." Body exploration can be a means of connecting with yourself in a fundamental way, and pleasure is a grounding force, especially when we're being told to be physically distant from one another.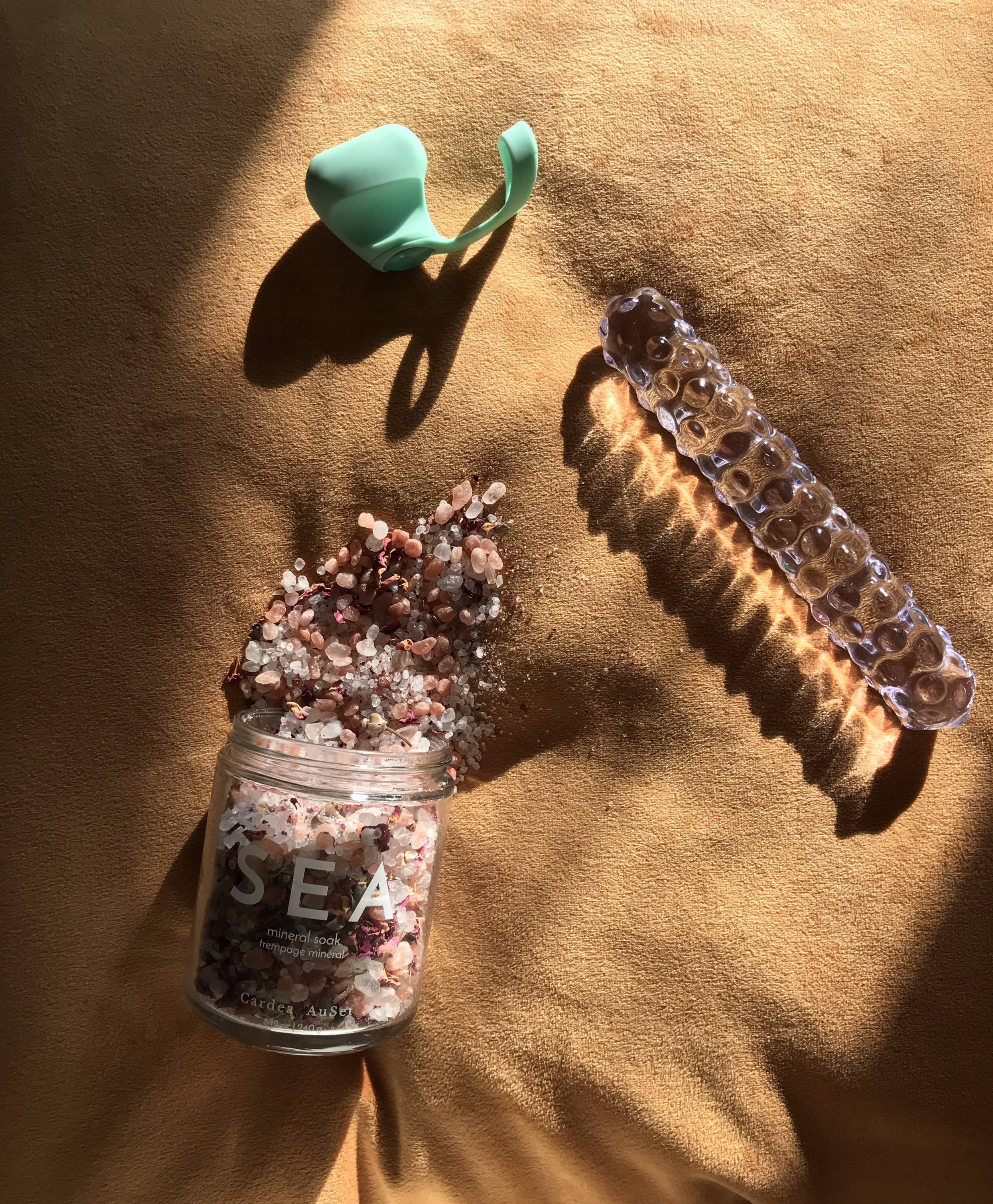 ---
In addition to my isolation-induced obsession with baking, I took up Shibari, a form of erotic bondage that originated from the Japanese practices of Hojo-jutsu and Kinbaku. When I was investing in ropes, I treated myself to a sturdy yet soft cotton set in peach; I loved the way they looked perfect next to my azure and marigold low temperature drip candles. I got to show off my new skills when a friend and I started exchanging nude videos and photos. For me, shooting nudes is a production. I pay close attention to texture, colour and light—it's methodical, iterative, and almost meditative. Aside from being pretty hot, it also fulfilled my desire to be seen in the most literal sense of the word.
---
As the lockdown dragged on, the novelty wore off and I began to crave a deeper connection with myself—more body exploration, if you will. Bren gifted me with Fin, a vibrator I could hold between my middle and index fingers, and it has quickly become my go-to; it's small, silky and buzzy in the best way. From the way it fits snugly around my fingers to the way it looks on my bedside table, I can tell Fin was designed with care—and that's something worth paying for.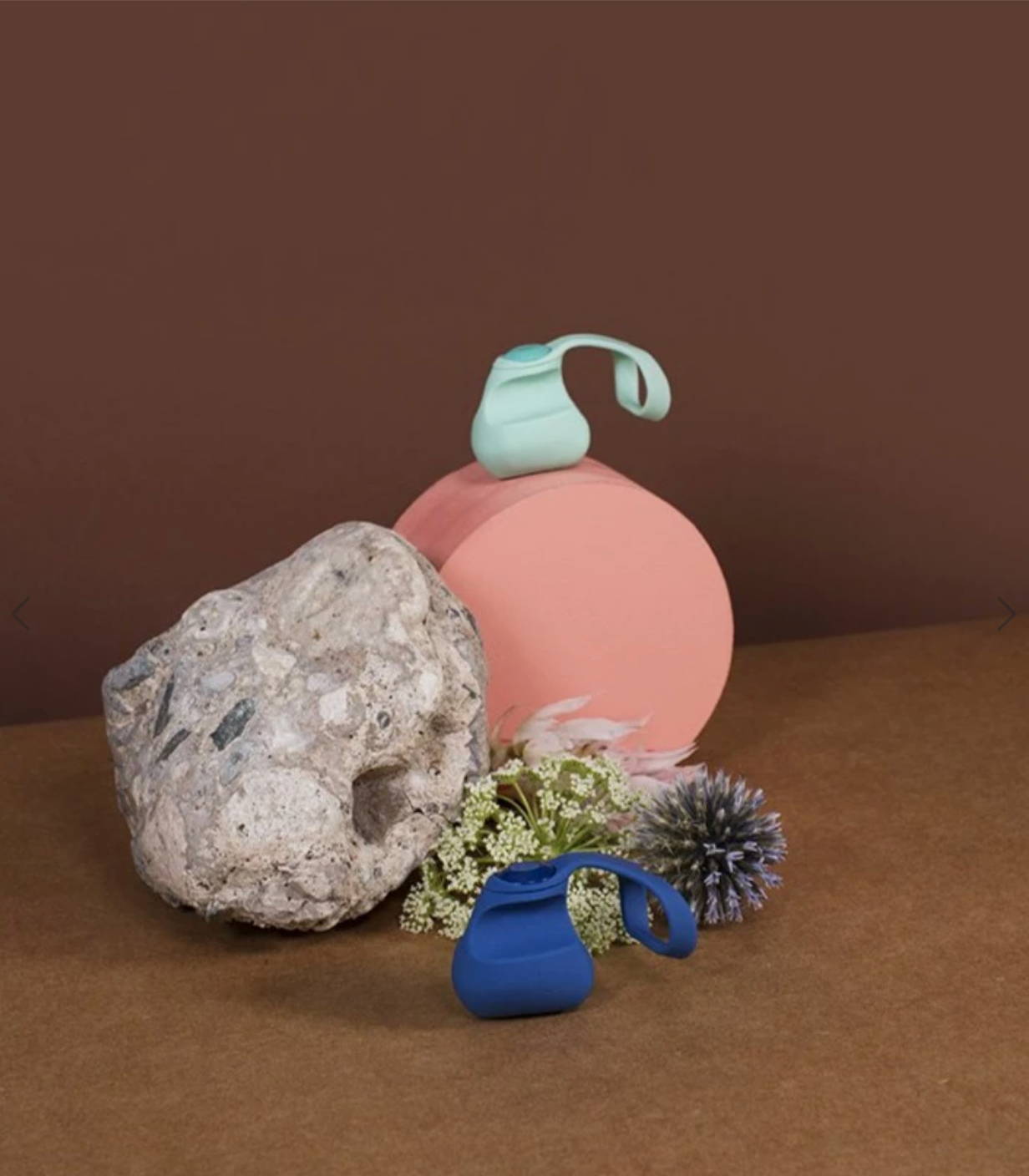 ---
Shop These Mood Setting Essentials
---
MEET THE CONTRIBUTER
TAMARA JONES
Tamara Jones is a freelance writer based in Toronto. Her stories have been published in Feels Zine, Lithium Magazine, Ephemera Magazine to name a few. Like what you read? Let her know on Instagram or Twitter
CONNECT WITH TAMARA
Instagram: @tamaravjones
Twitter: @tamaravjones