Our skin is our largest organ and sometimes we forget to give it the TLC it deserves, especially when it comes to our facial care. Everyday factors, such as environmental aggressors, stress, diet, hormones and sleep cycle further affect our skin, causing different skin concerns to arise.
To target and treat these everyday concerns it is important to replenish your skin with products that provide a supercharge of nutrients and nourishment.
Follow this supercharged routine to help balance and harmonize your skin:
---
Step 1: Cleansing Mask Treatment.
Using the Noire Charcoal Mask, mix a blend of the mask powder with steeped green tea. Leave the mask on for 15 minutes, cleansing off with water once dried. This mineral rich mask will work to cleanse your skin of the days build up, exfoliate dead skin, and draw toxins from the skin's surface and pores. Your skin will be left feeling refreshed and purified. The infusion of green tea will also provide you with an extra boost of antioxidant for added nourishment
---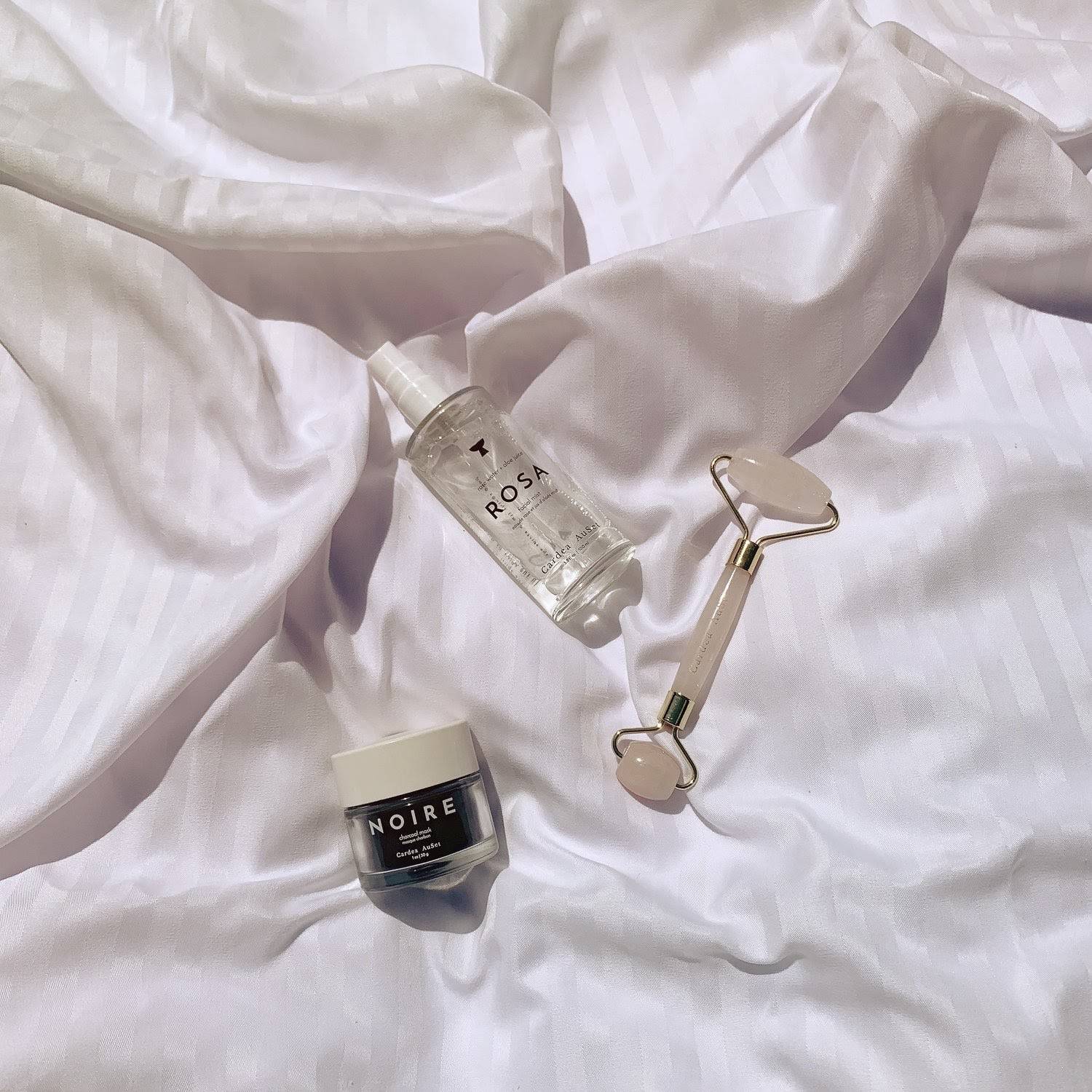 After your cleansing mask treatment, hydrate and tone with the Rosa Facial Mist. The blend of rose water and aloe juice make for a powerful skin charge. Rose is naturally packed with antioxidants that help to fight free radicals. Aloe juice works to moisturize and hydrate the skin, while also stimulating collagen and elastin fibres to support skin elasticity and firmness.
---
Boost your skin with the nutrient packed Pheobe Facial Oil. It is an amazing collagen-rich, repairing night oil that helps to restore, brighten and balance. The antioxidant blend of rosehip and jasmine help to protect from daily stressors and environmental aggressors. It is not only perfect to use this on your face, but also great on your neck and decolletage.
---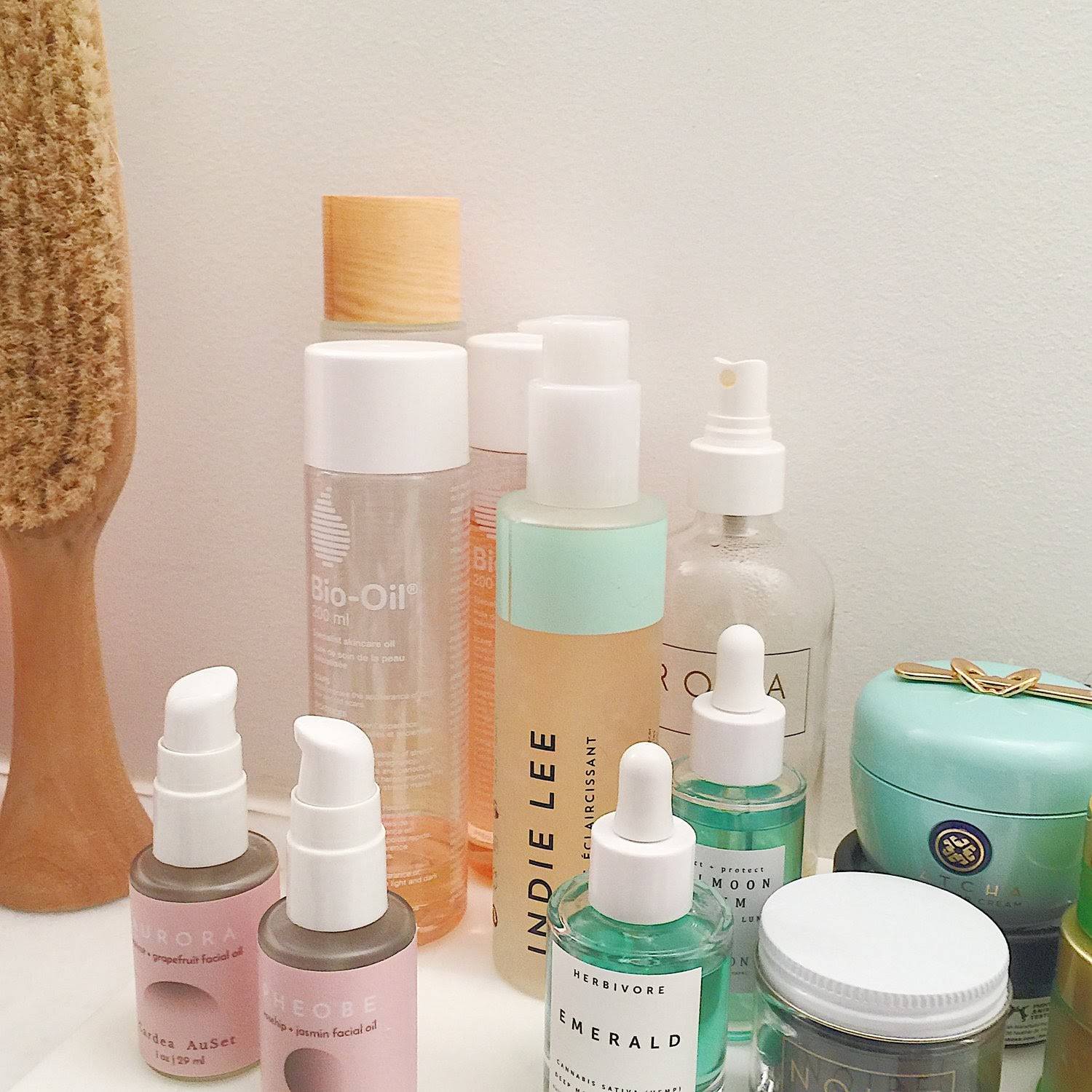 To complete this supercharged skincare routine, pamper yourself with a Rose Quartz Roller massage. This massage will stimulate circulation, improving your skin's natural healing function. It will also ease muscle tension, assist with reducing the appearance of puffiness, and encourage lymphatic function.
Rose quartz crystal is also known for its amazing healing energy, promotion of love and ability to clear out negativity. The crystal energy will bring harmony and balance to your massage and overall routine.
By following this supercharged facial routine, your skin will feel energized, vibrant and healthy.
---
---
MEET THE CONTRIBUTER
NEHA CHOUDHARY
Neha is @dearhartlee - a space that explores conscious beauty, mindful living, personal style, self-care and eco-travel. Prompted by a set of life challenges and the need to realign professional priorities with her personal philosophy and beliefs, Neha embarked on a journey of self-discovery several years ago. Currently, Neha is focusing on connecting deeper with her @dearhartlee community, content creation, and freelance writing within the beauty world. When she is not working, Neha enjoys taking ritual baths, listening to podcasts and drinking tea.

CONNECT WITH NEHA
Web: Coming Soon
Instagram: @dearhartlee