The Summer of 2020 is just heating up, with a ton of essential movements for you to become aware of. We've outlined how you can navigate eclipses, retrogrades, and the Sun's path so that you can make the most of this exciting and fruitful season.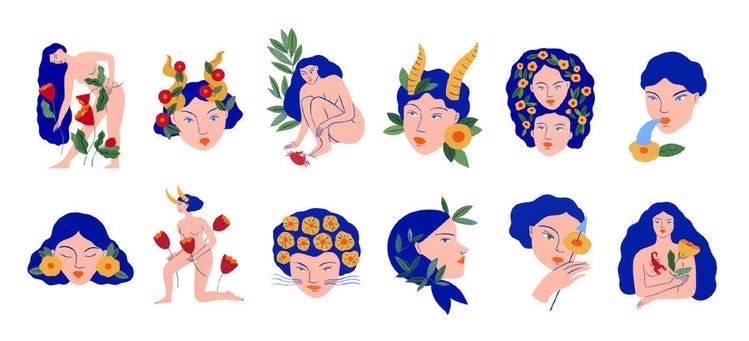 image via tiphaine-illustration
June
Ready to get in touch with your feelings? We begin Summer on June 20, while the Sun illuminates sentimental Cancer, helping us to reflect on our emotions. Use this beautiful movement to nest in your home and enjoy hosting loved ones in your space. Set an intention on how you'd like to develop a new facet of your life on June 21 as the Moon begins anew in Cancer, during the Solar Eclipse. While possibilities are endless, choose where to spend your energies wisely. It's time to see the world with new eyes starting June 23 as Neptune, the planet of dreams and illusions stations retrograde in the intuitive sign of Pisces. Be honest with yourself as Neptune moves in reverse, and seek to gain a clearer understanding of your world. Are you thinking of refining your beauty routine? It's safe to break out of your skincare routine and experiment with new treatments starting June 25, when beauty-loving Venus stations direct in the ever-curious sign of Gemini. Get tips and tricks from friends while Venus passes through this community-oriented sign.
July
Pay close attention to your desires on July 5's Lunar Eclipse in the driven sign of Capricorn. You could experience some intense self-realization during this transit, as facts unknown to you are revealed. Allow yourself to be open to a new path and sit with your emotions. We're ready to clear up miscommunications with a delicate touch starting July 12, when Mercury, the planet of communication stations direct in the psychic sign of Cancer. It's time to get back to business, but with a more sensitive and thoughtful approach. Enjoy re-entering the spotlight on July 22 when the Sun celebrates proud Leo. This transit helps to lift our spirits and boost our confidence as we entertain friends and family in style. Pay close attention to your skin and hair during this transit, making beautiful memories.
August
Hone your talents beginning August 15 when Uranus, the planet of change stations retrograde in reliable Taurus. This reverse movement encourages us to go against the flow and how we'd like to truly spend our energy. We're in the mood to get things sorted, starting August 22, as the Sun brightens up Virgo's exacting sign. Take time to get rid of old beauty products, and organize your space so that you can enjoy a fresh new routine.
September
Protect your energy beginning September 9 when passionate Mars stations retrograde in the fiery sign of Aries. Use this transit to realize your talents and better understand how you may be holding yourself back. Consider how you can become more aware of your impact starting September 12 when Jupiter, the planet of luck and abundance stations direct in resourceful Capricorn. This transit will help us become more strategic in our shopping habits, and help us consider the impact of where we spend our money. Sustainability is key!
Read on to find out what's in store for your sign this summer:
---
Get ready to share your ideas with a new sense of confidence, passionate Aries. Venus, the Ram's ruler of matters pertaining to love and money stations direct in Gemini on June 25. It's time for you to re-embrace your bold attitudes in matters of the heart — go with your gut. You're inspired to take action and get competitive again starting June 27 when warrior planet Mars enters his favourite sign of Aries. Step into the spotlight beginning July 22 when the Sun brings out your inner entertainer as he illuminates charming Leo. It's difficult for anyone to take their eyes off you, and your social calendar fills up quickly! Make sure that you're taking time for self-care, and don't forget your sunscreen!
---
You're enjoying the pleasures of home this summer, easygoing Taurus. The Sun opens your mind to new possibilities for your space starting June 20, when our star brightens up domestic-loving Cancer. Prioritize organizing your home so that you can enjoy sticking to routines that will help you glow from within. You're able to reconnect with your sense of self beginning June 25, when Venus, Taurus's ruling planet stations direct. Celebrate the planet of love and beauty's forward movement by indulging your senses, and begin a new beauty ritual. 
You'll be feeling fierce starting September 6, as ruling Venus makes her way into the enchanting sign of Leo. Get in touch with your inner romantic and enjoy flirting while the planet of love and beauty revels in this attention-loving sign. You're made of magic!
---
You're ready to welcome more love into your life, sweet Gemini. Mercury, Gemini's ruling planet stations direct in the emotionally intelligent sign of Cancer on July 12. You could find yourself drawn towards brutally honest people while the planet of communication and wit moves forward. Don't be afraid to get deep if you're seeking to link up with someone special — embrace your vulnerability. Assert your voice in public places beginning August 4 when Mercury races into bold Leo and enjoy beginning new conversations that challenge your thinking. Let love wash over you starting September 12, when Jupiter, Gemini's romantic ruling planet station direct in practical Capricorn. Both single and attached Geminis will be ready to take on new commitments and become more responsible in their relationships. 
---
Are you feeling a little more sparkly, shy Cancer? You're ready to come out of your shell and take pleasure in celebrating your season while the Sun blesses the intuitive sign of Cancer with his light beginning June 20. Get ready to step into the spotlight and charm the world during this beautiful transit. Mercury, Cancer's ruling planet of spirituality, stations direct in psychic Cancer on July 12, helping you to connect with your inner voice. Create a practice that allows you to observe mindfulness while Mercury moves forward in your sign. Your inner Mama-bear comes out starting September 6, when Venus, Cancer's planet of foundations and family speeds into protective Leo. Protect your energy and your space by setting boundaries with others, and limit expending energy when it's unnecessary. Reserve your time for the people that matter most, and nurture your bonds.
---
You're moving up in the world, charming Leo. Ensure that you're taking time to reach out to your network and update your resume starting June 25, when Venus Leo's planet of status stations direct in communicative Gemini. Believe in yourself — if you can talk the talk, you can walk the walk. Take some time to organize your things beginning July 12, when Mercury, Leo's planet responsible for your relationship to earthly pleasures, stations direct in nostalgic Cancer. Consider your needs, and how you'd like to create new memories while this planet moves forward. You're ready to greet your adoring audience beginning on July 22 when Leo's ruling body, the Sun fires up the sign of Leo. Find new ways to express your inner joy, and celebrate your season with those closest to you.
---
It's time for you to take the lead, shy Virgo. Mars, the sexual ruler of your sign makes his way into the feisty Aries on June 27, encouraging you to be bolder in your pursuit of pleasure. Speak up for your desires, and increase communication with your partner to begin heating things up. You could come across an old hobby that brings you joy around July 1. Saturn, Virgo's planet of enjoyment, moves retrograde into organized Capricorn, helping you to benefit from nostalgia. Try making new rules for yourself during this transit, and experiment with your artistic abilities. The Sun shines his light on your sign beginning August 22, helping you to assert yourself in a bold new way. Enjoy taking on new challenges while our Star powers you up.
---
Prepare to enhance your listening skills, friendly Libra. Venus, the ruler of Libra's sign stations direct in chatty Gemini on June 25, opening up your world to a variety of interesting sources. Use this beautiful opportunity to focus your time to discover new passions. Mercury, Libra's planet governing luck and spirituality stations direct on July 12, in psychic Cancer. It's time to pay close attention to your intuition and read between the lines. You're ready to become more meticulous in your language starting September 12 when communication-ruling Jupiter stations direct in practical Capricorn. While colleagues are drawn to your authoritative tone, don't forget to warm up and enjoy Capricorn's humorous side with friends and family.
---
You could find yourself becoming more cuddly, seductive Scorpio. Your love ruler Venus, Scorpio's stations direct in curious Gemini, encouraging you to open up to romantic interests and partners. Embrace your vulnerable side, and enjoy looking at the world through rose-coloured glasses. Your star shines brightly beginning July 22 while the Sun, Scorpio's status ruler illuminates the proud sign of Leo. Now is the time to make your mark — make sure that you're not stepping on toes along the way and befriend your competitors with charm lent by Leo. Conserve your energy starting September 9 when Warrior Mars, your sign's ruling planet of health and work stations retrograde in ambitious Aries. It can be challenging to hold back, but you need to guard your strength while this planet moves in reverse — go slow.
---
Share your success stories, optimistic Sagittarius. Your words of encouragement can inspire others to start June 25 when Venus, Sagittarius's health, and work ruler stations direct in Gemini. Pass on words of encouragement to friends and family as Venus encourages you to assist others. Allow yourself to be more honest with others beginning July 12 when your love and status ruler Mercury stationing direct in sensitive Cancer. Listen carefully to your instincts, and learn to trust your gut as you use your talents to help others. You may find yourself investing time in creating more structure to your schedule starting July 17. Jupiter, Sagittarius's planetary guide stations direct in sensible Capricorn. Use this transit to re-prioritize your needs.
---
You've been blessed with a quick mind, ambitious Capricorn. That sharp wit will improve beginning June 25 as Venus, your planetary ruler of status stations direct in the intelligent sign of Gemini. You may have felt off your game while she was moving in reverse, but it's time for you to play catch up. Invest your time with people that inspire you as Venus moves direct. It may take you a while to come to decisions quickly around July 1, when Saturn, your ruling planet moves retrograde through Capricorn. Now is the time for you to make your own rules, and turn old mistakes into new opportunities. It's easier for you to blow off steam and enjoy relaxing nature starting July 12, as Mercury, Capricorn's planet of routine stations direct in emotional Cancer. Find time for yourself and recenter as the messenger planet moves forward.
---
Rely on your loved ones for guidance, independent Aquarius. Venus, Aquarius's planet of home and family stations direct in the communicative sign of Gemini on June 25. This transit could also help you to secure more solid foundations for yourself as you learn about your options, or consider revamping your interior style. The Sun, your ruler of love makes his way into charming Leo on July 22, drawing people to you like moths to a flame. If you're single, enjoy the flirtatious nature of this transit and play the field. Partnered water-bearers will be inspired to seduce their partners — make sure you're ready to cool them off as temperatures rise. Mark your calendar for a brilliant evening on August 3 when your health and work ruler, The Moon waxes full in Aquarius. Take time to care for your body, and revel in the moonlight — it's easier for you to be understood by others during this transit.
---
It's time for you to wake from fantasy, dreamy Pisces. Neptune the planet illusion and Pisces's ruler stations retrograde in Pisces on June 23, revealing new truths. Focus on educating yourself in new subjects to help understand how you can evolve while Neptune moves in reverse. You're empowered by emotions beginning July 12 as Mercury, your planetary ruler of love, home and family stations direct in intuitive Cancer. Reconnect with loved ones and be honest about your feelings while Mercury moves forward. The Sun invigorates you starting July 22, while he moves into proud Leo. The Sun is Pisces's ruler of health and work, helping you to bring a new joy to your self-care routines. Seek out new exercises that stimulate both your mind and body.
MEET THE CONTRIBUTER
BRYANNA COLLIER
Bryanna Brown got her start in astrology when she began www.starcrossedstyle.com, a mix of astrology and fashion. She loves learning about the stars, and sharing her interpretations of the transits with you!

CONNECT WITH BRYANNA
Instagram: @bryannacollier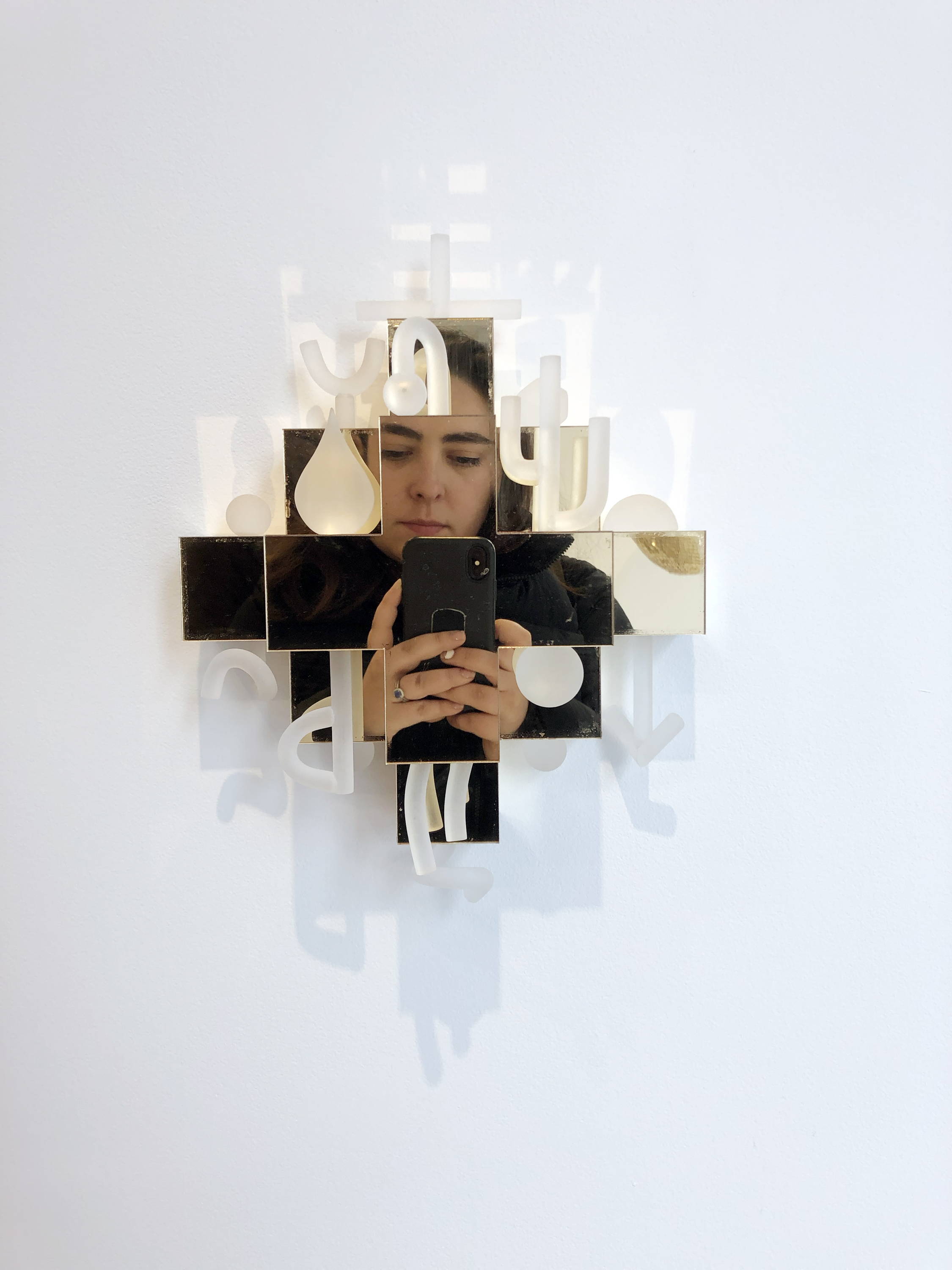 image via Bryanna Collier