The beginning of COVID-19 was met with a weird transition for me, not only because I could no longer go to my local coffee shop and grab an oat latte with ease, but because I made the leap from working at my 9-5 marketing job to full-time freelance. I'm a graphic and web designer so for me, WFH is my new normal, forever.  
 I'm a textbook Pisces, so as you can imagine, I'm not someone who adheres to a strict daily routine, however, the one ritual that I can never go without is my skincare. 
After I've doused my skin in a healthy amount of vitamin c serum, I make myself an iced latte and respond to emails. I try and get all my emails done in the morning, so I can work on all things creative in the afternoon. I'm not a morning person so I usually do my best work after the espresso hits.
---
I specialize in brand strategy, brand identity development, and website design. My afternoons are filled with client work – mood-boarding, curating colour palettes, researching the latest typography trends, creating logos, and building wireframes. Also, Pinterest boards. Pinterest is basically my therapy.
---
---
And like many others, I've been spending the duration of COVID on self-development and finding ways to expand and refine my skillset. I recently completed a web design training and I'm also enrolled in a UX Design course at BrainStation. I'm really excited to apply this newly acquired knowledge to my work.
After work, I like to get a quick 30 min workout in, either running outside or pilates.
---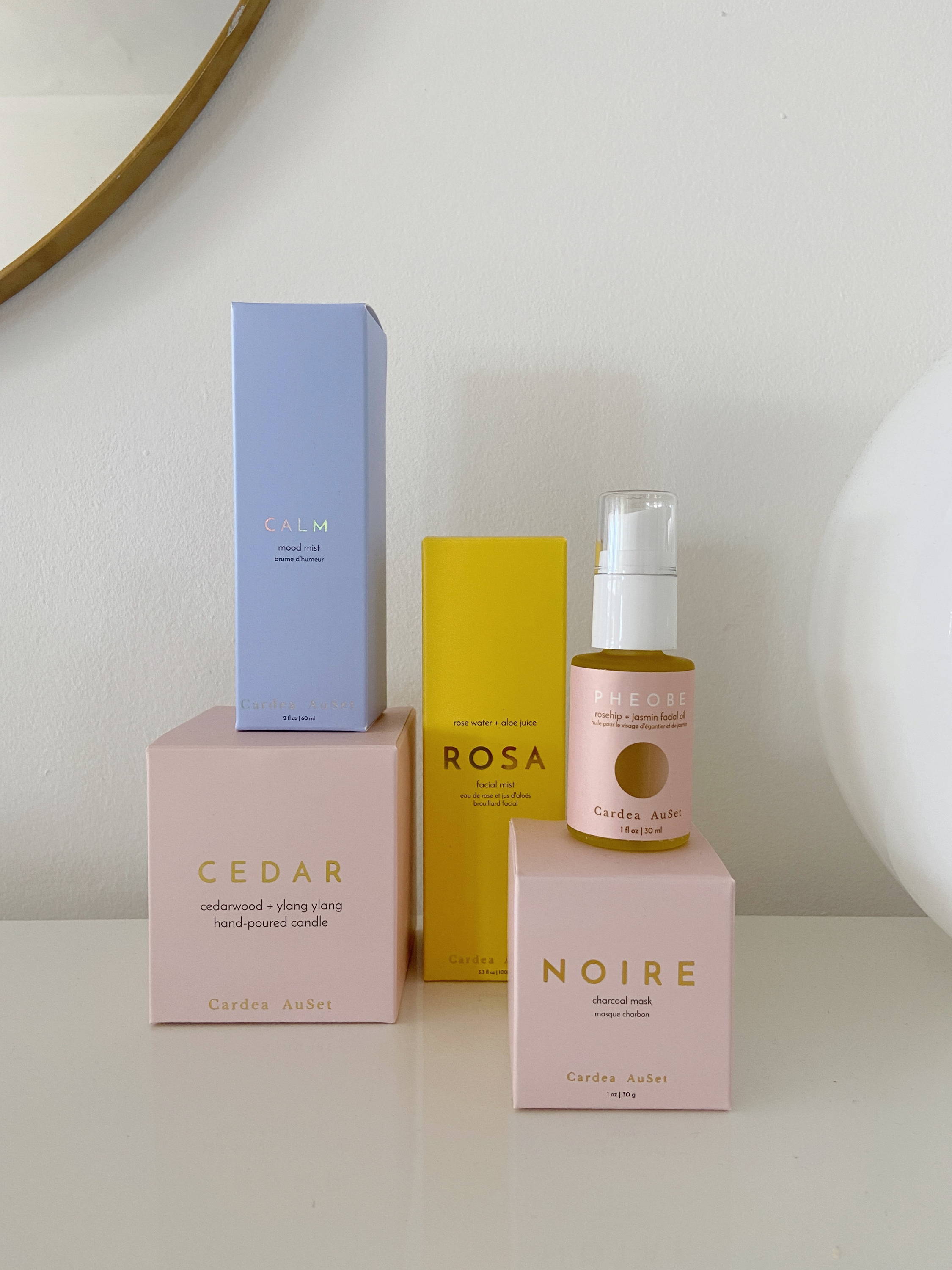 ---
In the evenings, I love to relax and cook dinner with my boyfriend Max. I usually grab a book and glass of wine (right now I'm reading Trevor Noah's memoir, Born a Crime, which I HIGHLY recommend) or we'll turn on a little Netflix. Of course, I cap it all off with my nighttime skincare routine. I'm absolutely loving the Phoebe rosehip + jasmin facial oil lately.  
x
Lindsay  
@lindsaymarikodesign | @lindsaymariko
---
---