Oh quarantine, what a journey you've been for us all. As I write this, in front of me is my half empty closet giving me a dirty look because well… I started organizing it days ago and haven't quite finished. On the right of me is a stack of books and magazines that I'm "reading" but again… haven't quite finished. Finishing things is one of the things I'm working on during this time that won't… finish.
---
An anxious person to the core, anticipating the closure of the business I worked for in Toronto was almost worse than when it actually happened (typical anxious person behaviour). When work eventually closed I did what any normal person would do and panic bought new cushions. After I was finished panic buying cushions, I cleaned every inch of my little apartment and spent
time cooking. In between cooking and cleaning I face-timed family and friends, danced and sang around my home (don't knock it 'til you try it) and made collages from the dusty pile magazines on my bookshelf. I planned to live that way for the remainder of my time at home which I naively thought might last a month… maybe two. You know what they say, if you want to make God laugh, make plans.
---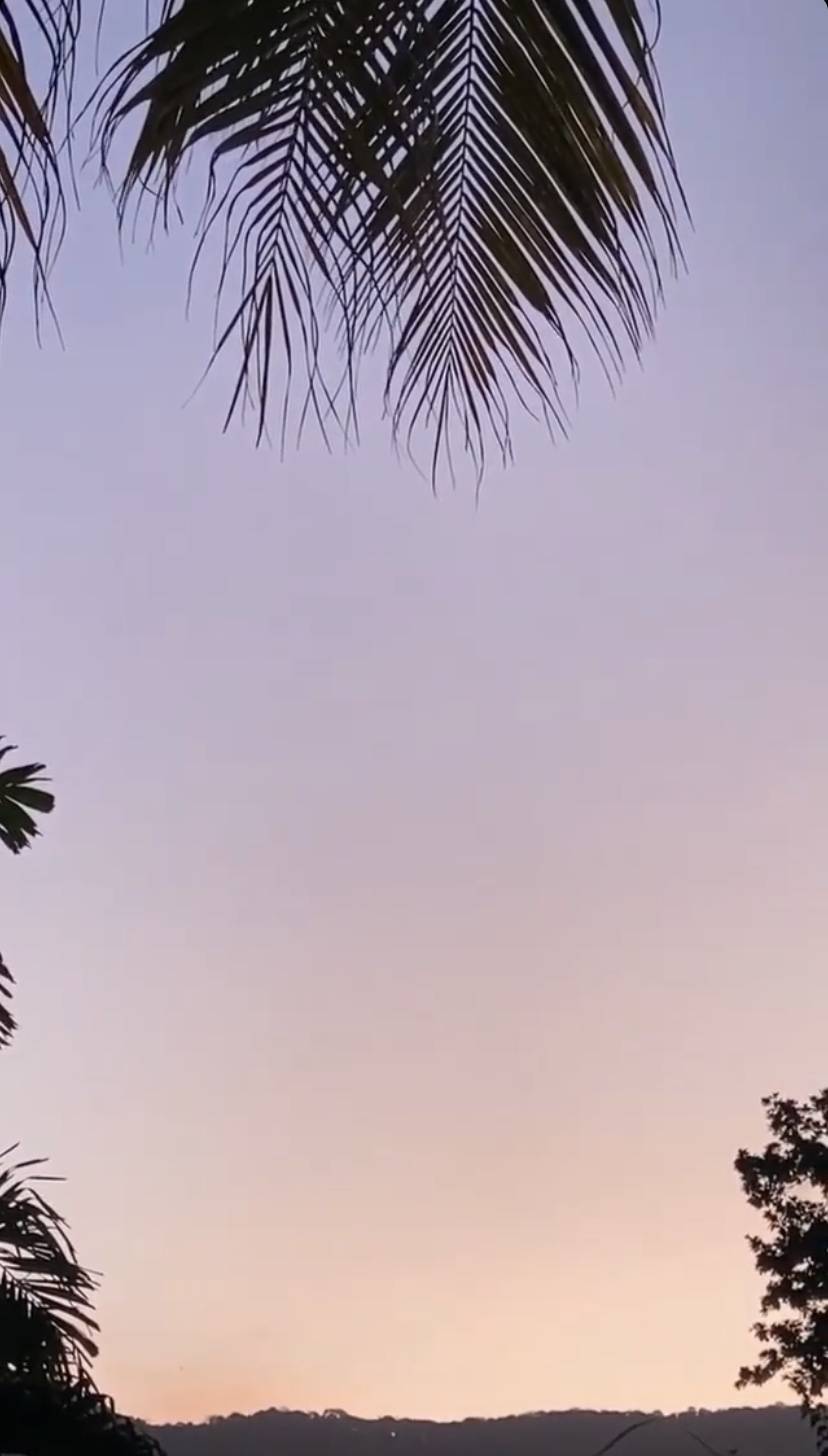 ---
Things got a bit complicated when the Prime Minister of my home country of Trinidad & Tobago announced the complete closure of Trinidad's boarders due to COVID-19. This was announced on March 21st at 11am… and I was on a flight home that very night at 10pm. A little back story: I moved to Toronto for school 5 years ago on a study permit. After graduating a year ago, I continued to live in the city on a work permit. The rest of my family continues to live in
Trinidad. If anything happened to my family, or myself I would've been stuck in Toronto. Not to mention, paying for an apartment while unemployed. I packed up whatever I could, and left.
After traveling home, I spent two weeks in quarantine at my parent's house waving to them through a glass door. My mother (a saint) slid meals to me through that glass door. Sometimes she even wrote sweet notes.
---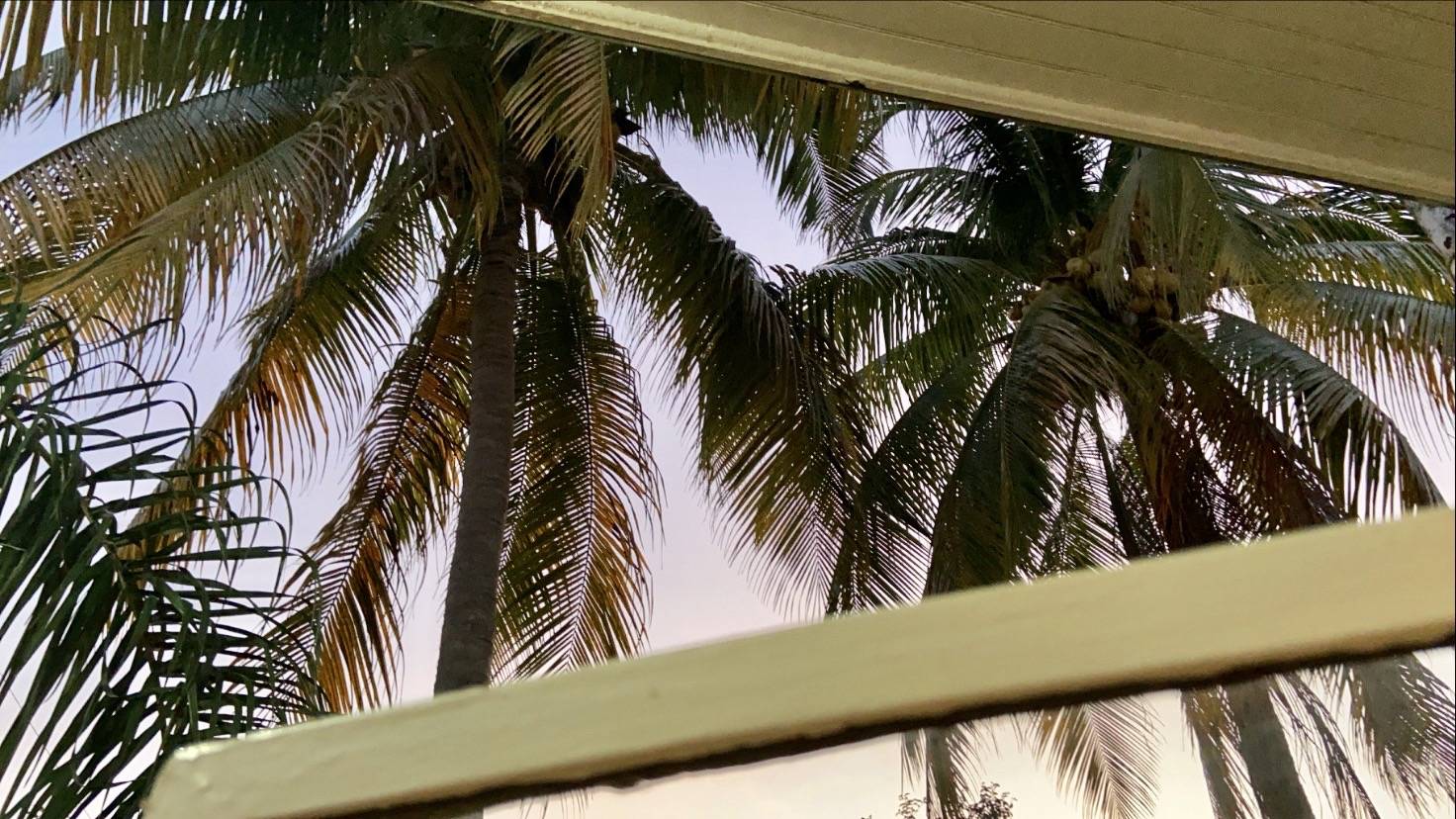 ---
As I mourned what felt at the time like the loss of my life in Toronto, it didn't take me long to realize that everything would be fine, and that I would find my way back there again, in a new apartment if necessary and with a renewed purpose.
My time in Trinidad has been reflective, healing and eye-opening. Like many of you, I have good days and bad days, and to be honest I was feeling good for a long time before I started to feel a little crazy. I know you've heard it a million times but self care is important, and looks different for everyone. Now that I'm not living alone anymore, the dancing and singing is somewhat problematic… so headphones will do for now. That being said, cooking is always well received
and appreciated. It's also just so beautiful here. Though I can't leave home much, sitting in my backyard, watching the sunset, hearing the birds and breathing fresh air is so healing.
This brings me back to my closet that's giving me a dirty look. My most impactful takeaways so far have been these: be gentle with yourself, you are one of the lucky ones, give back to others, reflect on what you should change, and deal with the things you've been avoiding. Whether it be your feelings, or your closet.
---
---
MEET THE CONTRIBUTOR
LIZ PAUL
Born and raised in the Caribbean, Elizabeth Paul is a fashion school graduate living in Toronto. She believes in strong branding, authentic storytelling and putting love into everything she does. During this time, she's sharing her love by homeschooling her niece, practicing self care, and spending time with family.

CONNECT WITH LIZ
Instagram: @elizabeth__paul