The inaugural Saturday Series Takeover on July 6th was all about the glow below. Therese Clark, Partner at Crème Collective and Founder of LadySuite Beauty takes us through her self-care rituals for the day, and shares why she was inspired to de-stigmatize vulva care.
---
living, right? And the perfect way to ease into the weekend is a clean scented candle and a Palo Santo cleansing session. We sent Therese our Cedar candle: a woodsy blend of Cedarwood and Ylang ylang that instantly transports to you a boreal forest and soothes stress. Plus, have you heard that Ylang ylang is a libido-boosting scent? Talk about glow below.
---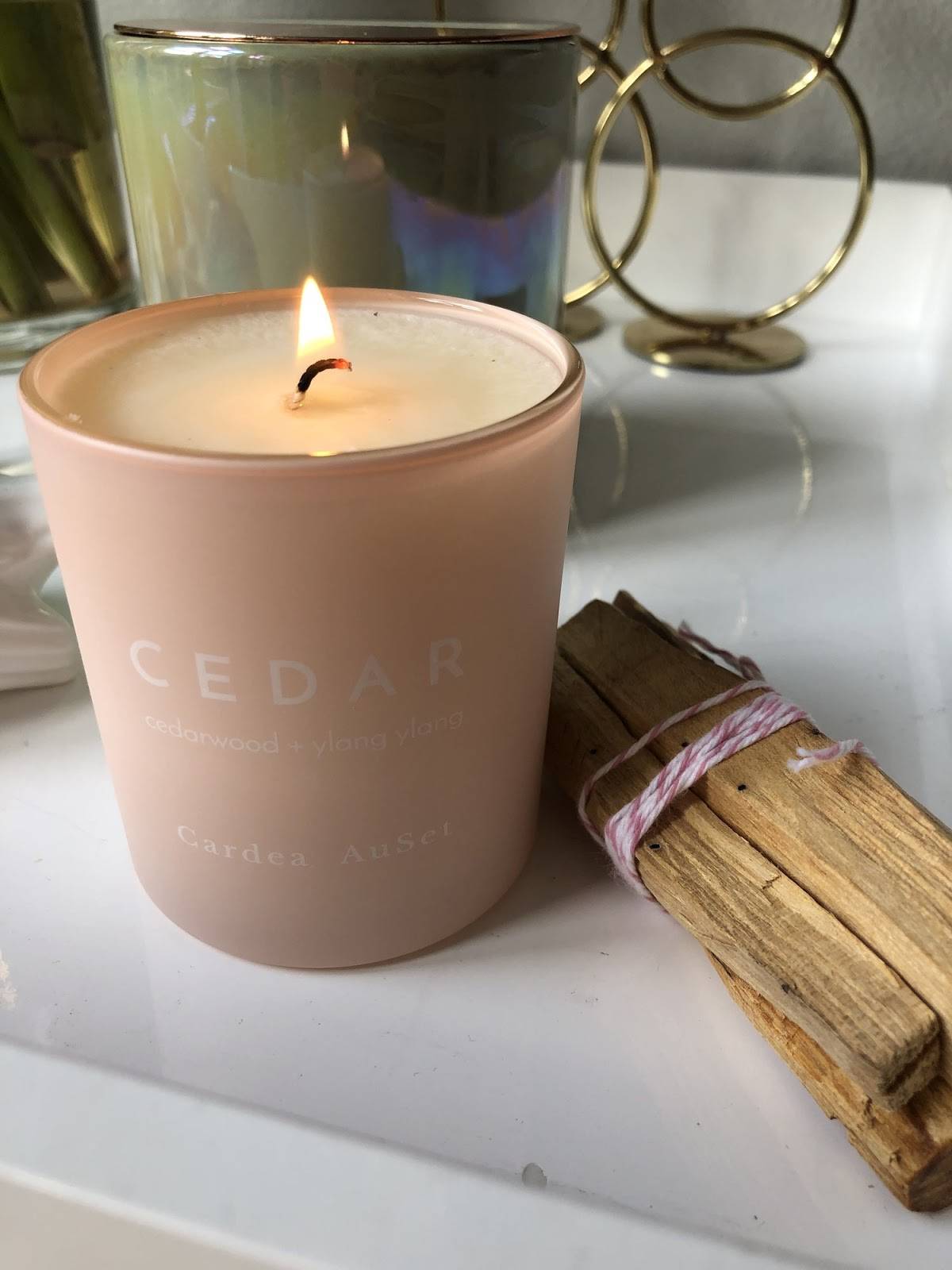 Therese shares her philosophy on the art of doing nothing, making space for alone-time, what self-care means to her, and how to break through negative self-talk.
---
No Saturday self-care is complete without a visit to your beauty cabinet, right? With years of product and brand development experience, of course Therese's beauty shelf is stacked.  She's had every opportunity to try the best-of-the-best (and we're guessing there's a closet-stash of product elsewhere!) but as far as the everyday favourites go, we're obsessed. Her shelf features brands that are ultra-trendy: Glossier, Herbivore, and Captain Blankenship, luxe imports like Lernberger Stafsing, Patyka, and Go-To, and plant-based and cruelty free goodies from Kari Gran, Heir Atelier,  Salt by Hendrix, and R+Co. Of course she has Cardea AuSet and LadySuite in the mix.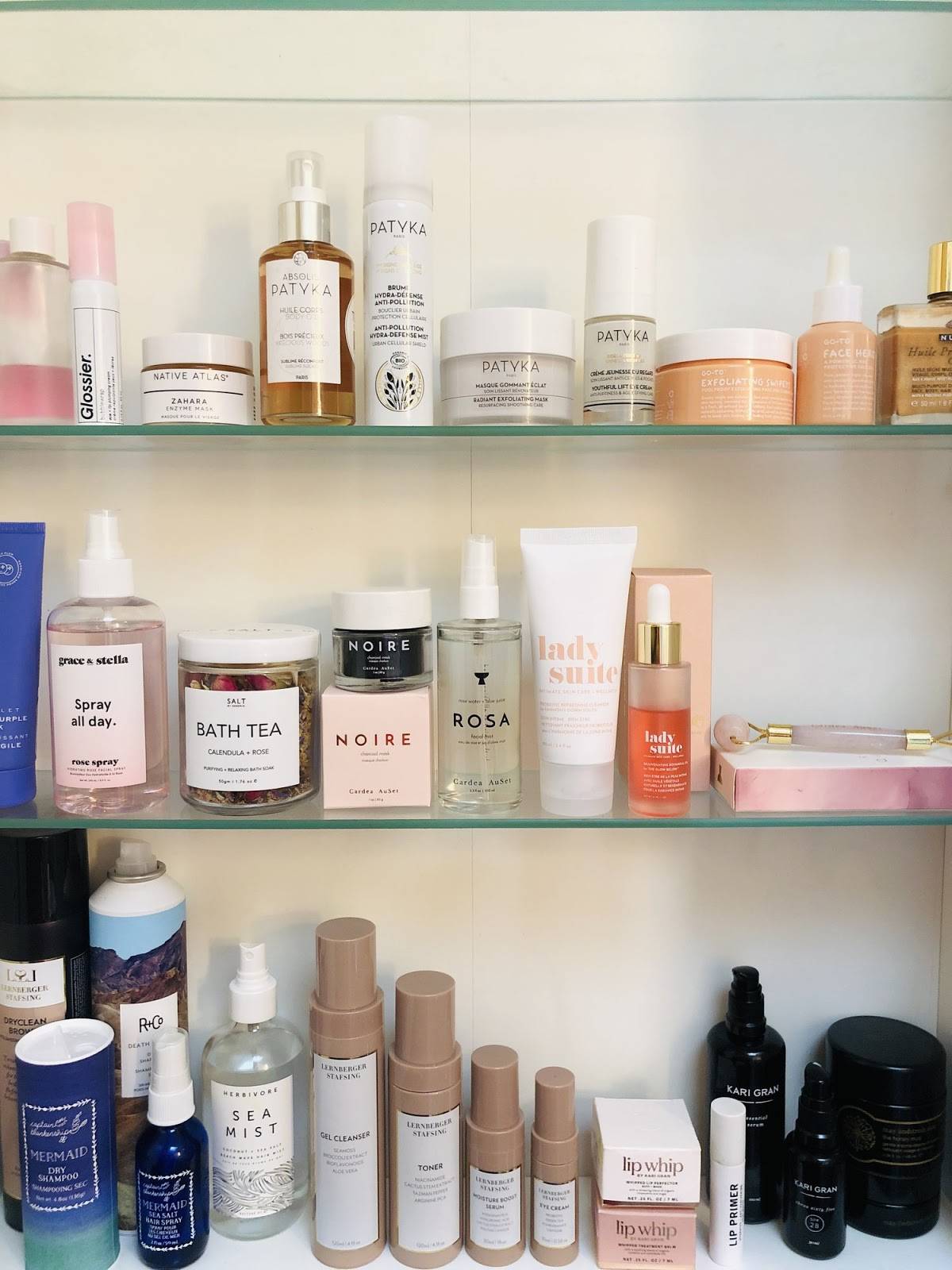 ---
---
---