Making more sustainable consumer choices was part of my New Year's resolution pact. Since then, I've been keeping a list of mindful retail spaces in the city. It goes without saying, the most sustainable approach is to exhaust the items we already own. However, if you are on the lookout for some staple items, here are some places that serve as perfect distractions from weekend errands.
---
Over the years, I've been slowly replacing staple items in my closet with more ethical alternatives (whenever my budget permits). By chance, I discovered Kotn. As a Canadian brand, Kotn designs and produces basics made with Egyptian cotton. As a certified B corporation, its business model promotes direct trade with the brand involving in every step of the supply chain. My personal picks are the piqué knits, the structured fabric serves as a casual option for work days without losing any comfort.


With 3 locations spanned across trendy neighborhoods of Toronto, Commonsort carries some of the most curated pieces with a mixture of luxury brands and high street fashion. The style is retro and quirky, and the store made a point to ensure their stocks reflect that. As a consignment store, they also happily purchase used items from customers in exchange for cash or store credits, albeit rather dangerously (another excuse to walk into the store for a browse). With most items affordably priced, you'll find pieces that round up as statement staples in your wardrobe.


Admittedly, this was an Instagram discovery. The Toronto based online shop houses a small collection of bodysuits, lingerie, and slips. Upon further investigation, all the pieces featured on the shop are vintage deadstock made in Canada. I picked up a satin slip to layer underneath cardigans and turtlenecks for colder summer nights. The vintage piece was beautifully made and came with tags (from the 1980s) still attached.
---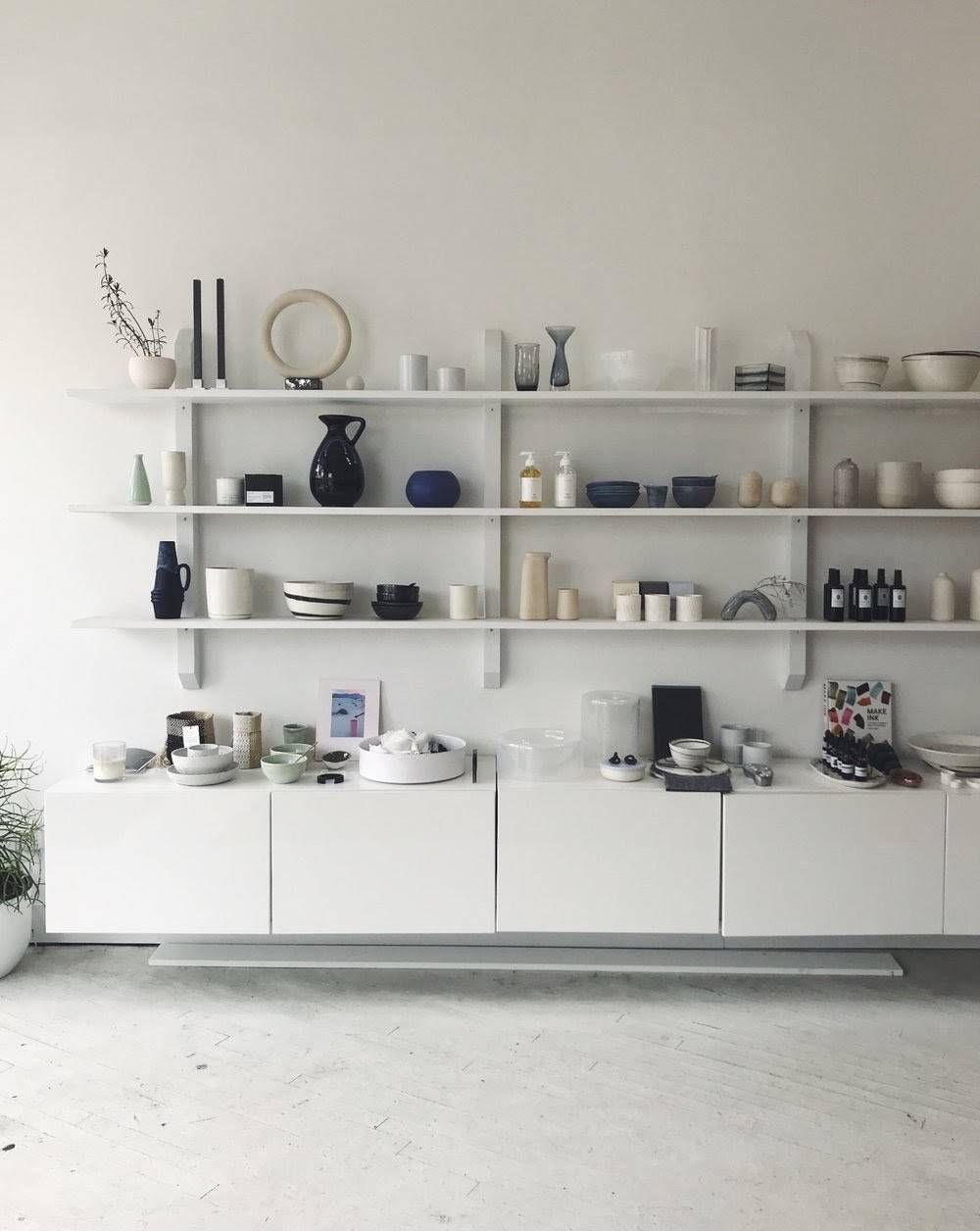 For home goods, Souvenir is a dream come true for those that approach interior decorating with a less is more mentality. Since moving to Toronto last year, I've scoured through neighborhoods in hopes of finding quality ceramics in the city. Enter Souvenir and its unique coffee table garnitures. I recommend striking up a conversation with Danielle, the store owner and the creative force behind Souvenir, and she might just introduce you to your next favourite independent artist and/or designer. The store recently launched Piscina, a collection of items centred around Italian summers and all things poolside related (think vintage Italian marble, trinkets and gold chain jewelry).
---
The storefront on Queen St. is your one-stop destination for all things beauty, skincare, and wellness. You'll find rare commodities such as, a full range of Rodin products and Boy Smells candles, among other cult favourites. That said, part of the sustainable movement is to buy local and Jacob & Sebastian carries an extensive selection of Canadian brands like Wyld, Wildcraft and Cardea AuSet. I recommend the facial oils from Cardea AuSet. Both Pheobe and Aurora oils are nourishing in ingredients and have been on heavy rotation since incorporating them into my daily routine.
---
---
MEET THE CONTRIBUTER
ANNEY PANG
Anney is a Toronto-based content creator who is interested in discovering beauty rituals and regimens from around the globe. After living and working in Bolivia, Anney returned to Canada and started @selfmemo as a place to connect with other beauty-obsessed individuals. Outside of Instagram, Anney is a proud foster parent for the Toronto Cat Rescue, and currently lives with her foster cat, Gravy.

CONNECT WITH ANNEY
Instagram: @selfmemo