Writing about your story can be tricky sometimes - Finding the right place to start, highlighting key moments, sharing it in a way that makes people feel the way you feel. I'm going to give it my best shot, and I hope you feel a fraction of what I am trying to convey.

Peoples Product started as a passion project of sorts, a deep love for people and the beauty that comes from our collective creativity, collaboration, support of one another and just simple human connection. Peoples Product is, at a glance, a clothing brand. But our story goes much deeper than that, and our intention is what makes us, us.
At Peoples Product we work with fair trade artisans around the world who hand make each element of each of our pieces. Threads are spun by hand, fabrics woven on non electric, man powered wooden machines and garments stitched on foot pedal machines. Each element is really important to us, and each person is really important to us.

Peoples Product was officially started in 2016, but the journey towards it started much earlier than that. I was a wide-eyed and seventeen starting fashion school, I thought that fashion was couture and couture alone. Elaborate gowns and statement pieces only found on runways, but
my idea of fashion changed pretty quickly.
---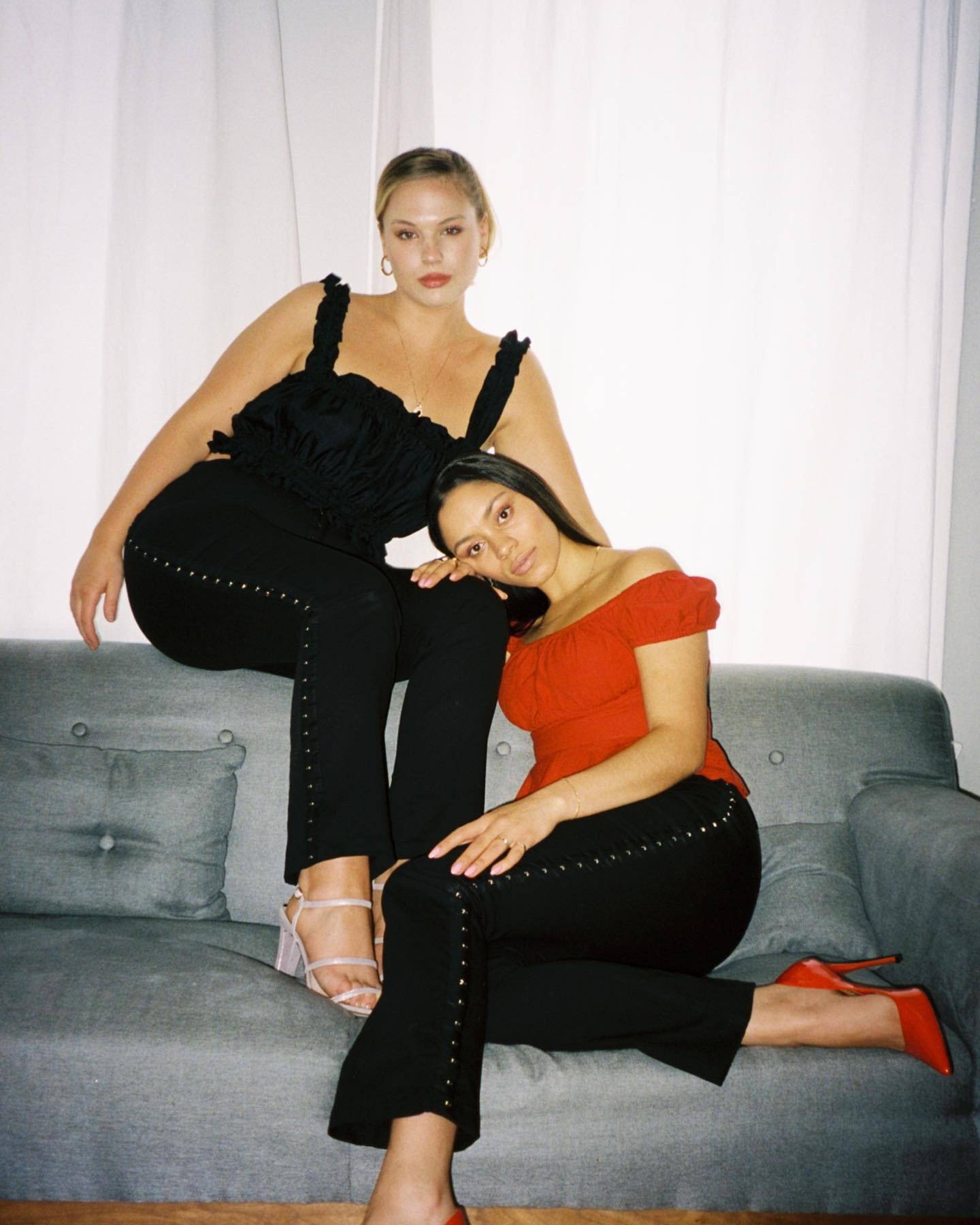 ---
By the time I was half way through my education I had realized that I hated designing gowns so couture was out - and let's be real, it was never really an option. I was looking for other options career wise when an opportunity came up, to work on a beadwork project in Kenya with a group of Maasai women - I jumped at it. I knew this was something I would love, and I did!

I worked with artisans in Kenya for 2 months in 2013 creating beaded, everything! Working directly with these incredibly talented women was so inspiring, and it completely shifted my perspective on fashion. It showed me the beautiful people and places that are a part of the
supply chain. It also showed me the injustices and structural failures that traditional supply chains are built around, and the reality that sexism, extortion and unsafe working conditions are the norm.
---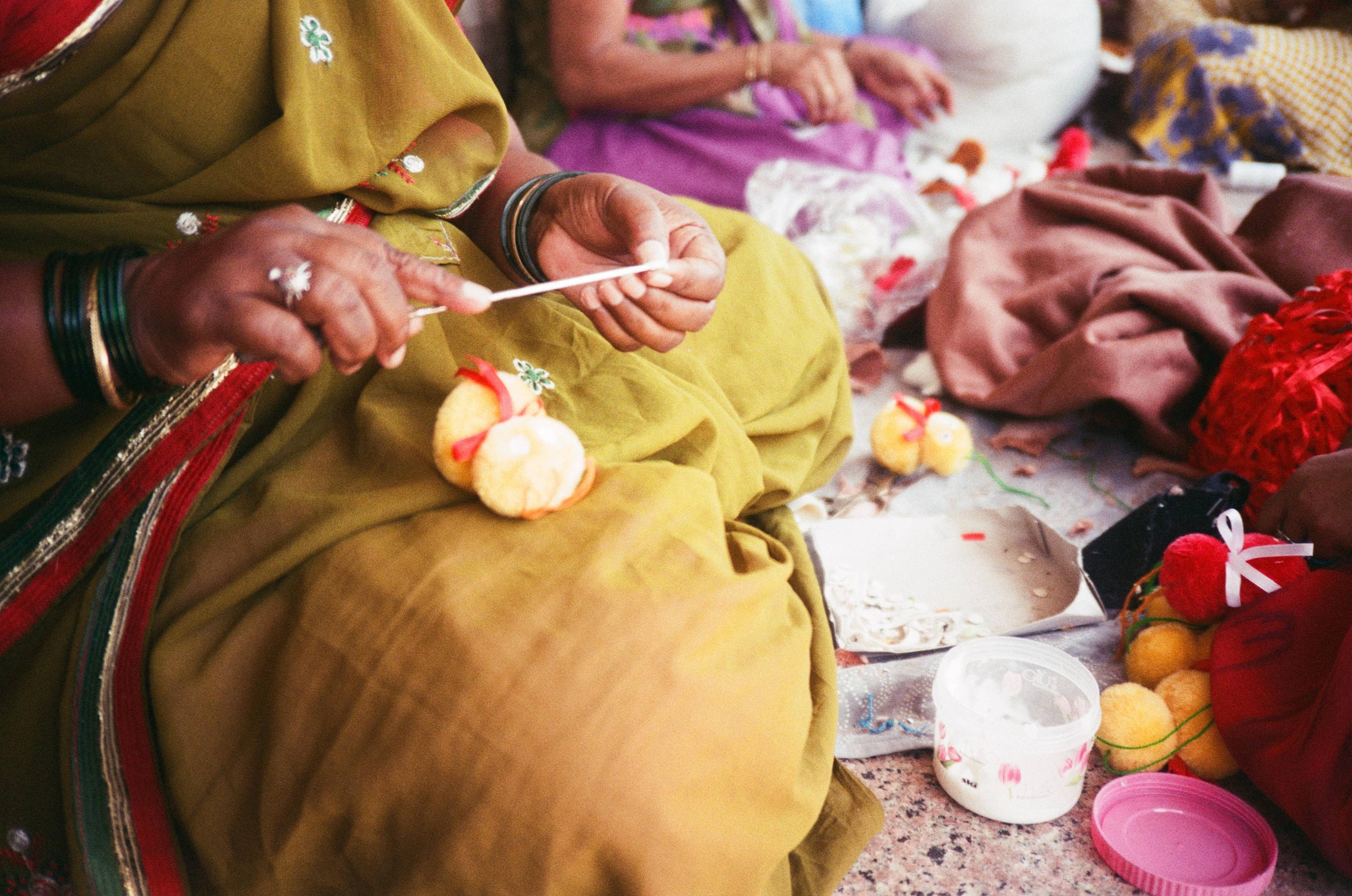 ---
As soon as my eyes were opened to the dark realities I knew I wanted to work with and build healthy and happy supply chains that empowered customers and producers. I just didn't know how. While I was going through my fashion revelation, my fire was strong but I was scared, and
I didn't know where to start. Luckily the entire time I had been talking, and brainstorming with one of my closest friends - and now business partner Chelsea.

Chelsea and I met at fashion school and bonded really quickly. We shared a love for fashion, thrifting, fair trade and for food. One day after we had graduated and taken some time to travel through Asia we were just like - Lets start a business! Haha, of course the realities were not that simple, but the idea was. A line of fashionable clothes that were made ethically by artisans around the world - and at an attainable price point! At the time brands like Maiyet and EDUN were our inspiration, but they were way out of our budget. We wanted something that women
like us could actually buy and enjoy - That's how Peoples Product was born. It took another 1.5 years of trial and error to find the business model that we have today.
---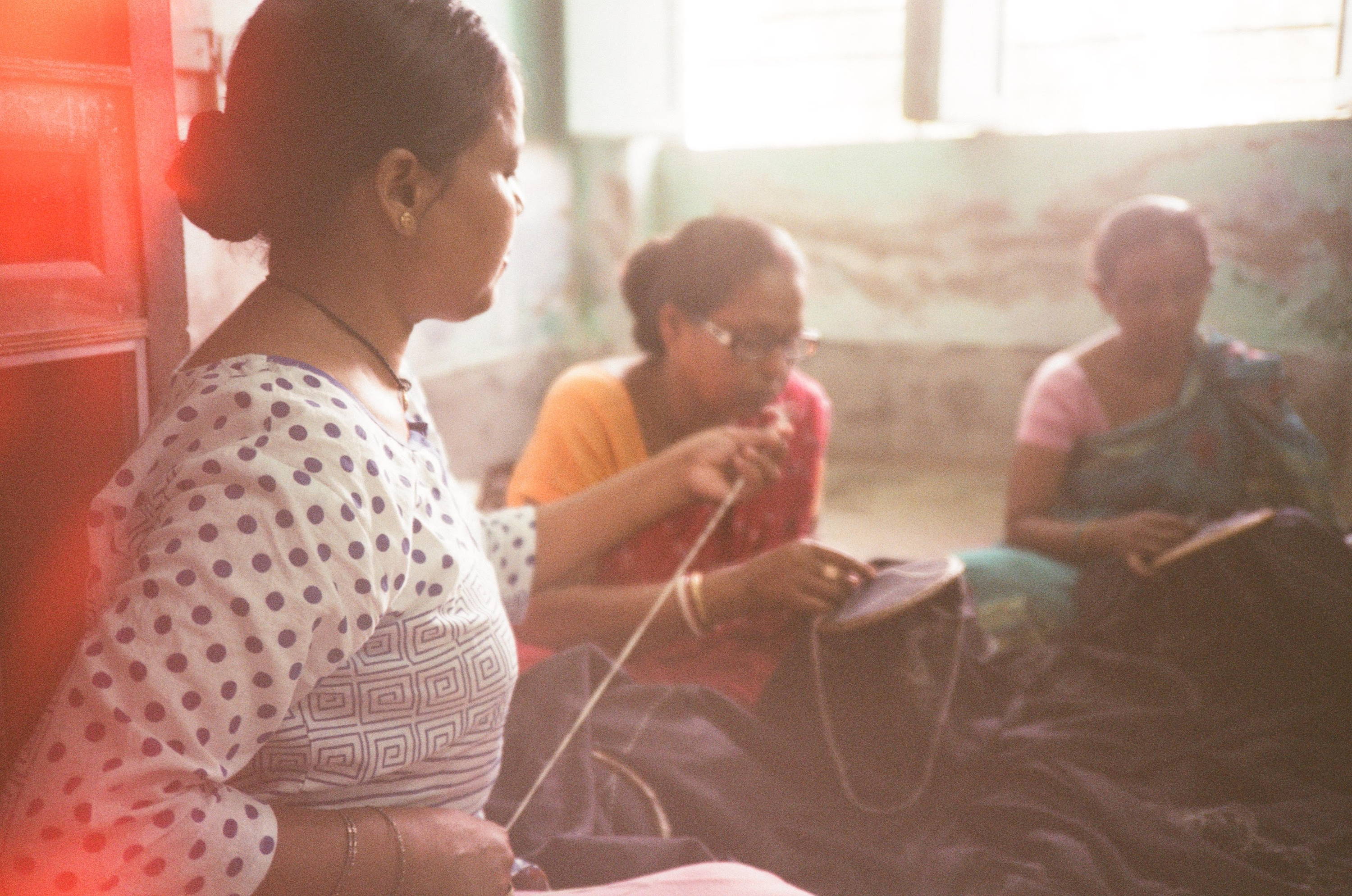 ---
Our first iteration was importing fair-trade silks from northern Thailand and manufacturing them into garments here in Toronto with a combination of mill made fabrics. At the time, we were
super excited about it! We took out a $30,000 loan, rented a cool lofty studio with a friend who was also starting a fashion brand and just threw ourselves into it. About a week before we were set to start our first production round, we had someone ask us a very simple question - what is your dream for Peoples Product? We said "Fully fair trade, 100% made by artisans, a transparent and ethical global supply chain, natural fabrics" etc. And they said ".... well why aren't you doing that now then?". It was a moment that really struck a note with us. We pulled
our line from production that week, had a lot of deep conversations, and spent our loan money to book a sourcing trip to India two weeks later! It was one of those moments in life where you know you are taking a leap - but it's not scary because it just feels so right.

We spent 3.5 weeks travelling around India, the two of us, going to rural villages and big cities meeting with fair trade artisan groups. It was incredible and we fell in love with India and the amazing people we met there. We are still working with the same suppliers we met on that first
trip, and our connection continues to grow with each trip and order we place.
---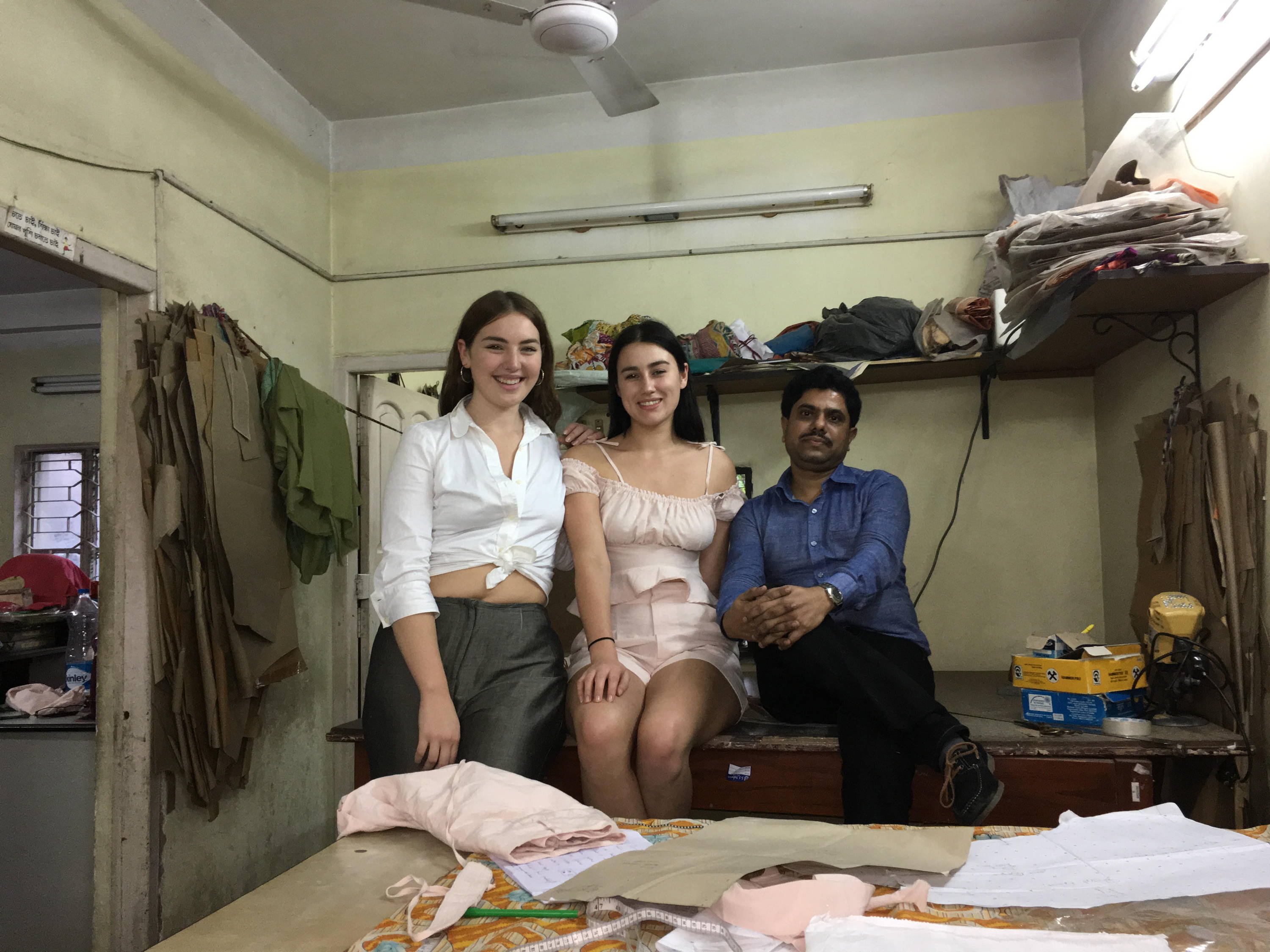 ---
Our story, like most, has taken so many turns, and we have had a ton of highs, and very low, lows. We are constantly riding the wave and trying to navigate building a business that inspires us. Building a supply chain we are proud of was just the first piece of the puzzle. Financing,
logistics and marketing quickly became our focus. To this day Peoples Product is run by just Chelsea and myself. We design, we brand, we market, we pack & ship orders, we do it all! It has forced us to grow in so many ways.

I feel incredibly lucky to have been able to follow a dream and create something out of nothing.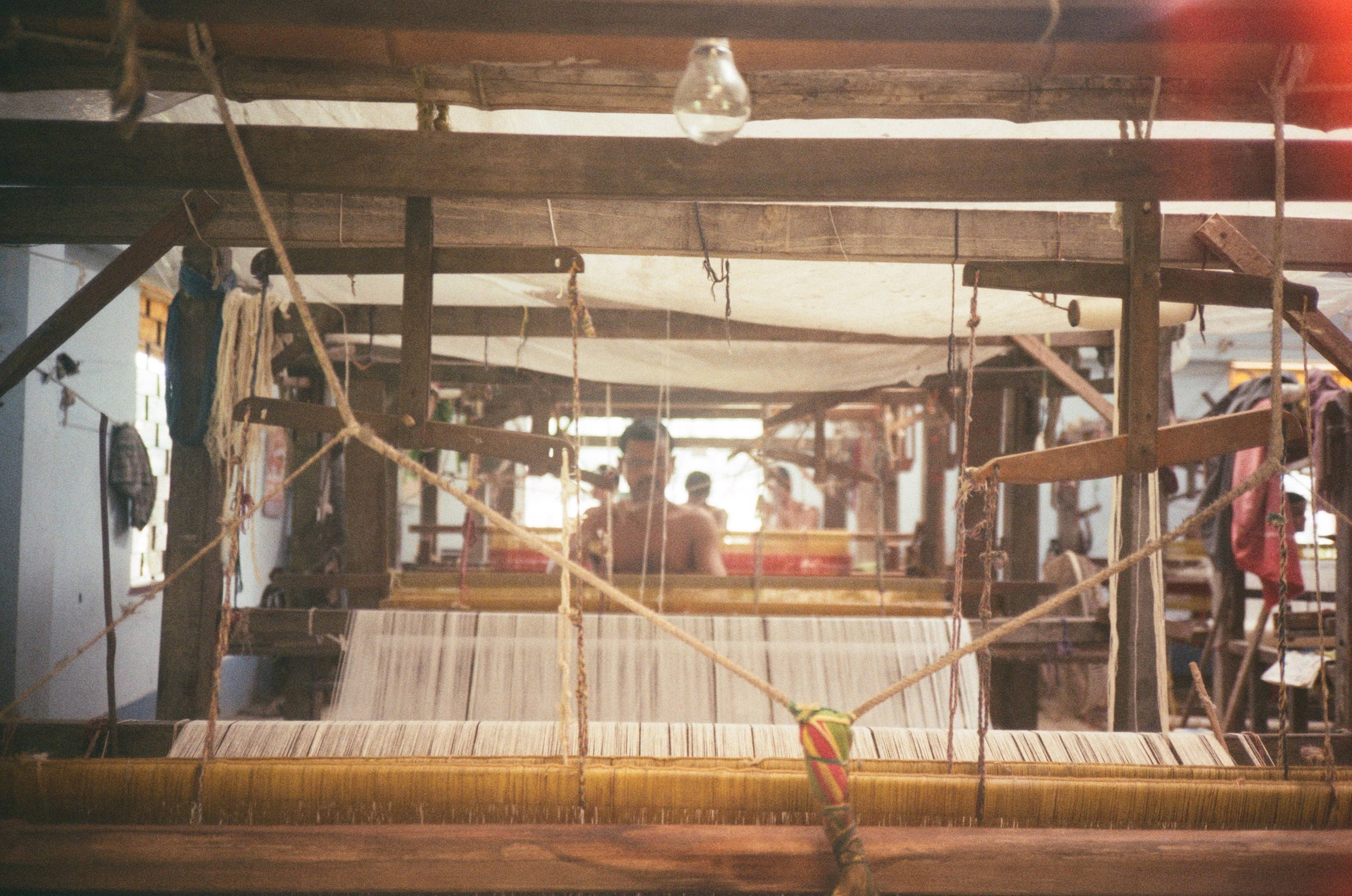 ---
---
MEET THE CONTRIBUTOR
Eva Parrell
Hi!! I'm Eva Parrell, the Co-Founder of Peoples Product, which is an artisan made clothing brand! I love fashion and am particularly obsessed with vintage and handmade pieces! When I am not drooling over clothes I'm in the kitchen fulfilling my favourite form of productive procrastination - cooking!!

CONNECT WITH EVA
Instagram: @peoplesproduct
Instagram: @evaparrell